EdChoice Scholarship
June 01, 2023
St. Mary Catholic School is now accepting the EdChoice Scholarship!  Apply now to see if you qualify!  (Kindergarten through Grade 8).  Please download the Scholarship Presentation to understand more.  Thank you!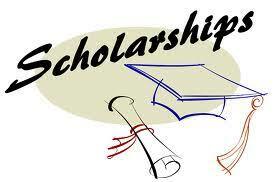 Dear Parent(s),
It's now time to complete your EdChoice Expansion Scholarship Request Form! As you know,
due to a recent change to the EdChoice Scholarship, all children now qualify to receive a state
tuition scholarship of up to $6,165, if the family is qualified.

What do you need to do by Tuesday, August 29th?
1. Complete the EdChoice Expansion Income Verification Process. Please download the Income Verification Form. This form and supporting documentation needs to be mailed by families to the ODE. The address is on the form. Only one Income Verification Form per family is required.
2. Download and complete your 2023-2024 EdChoice Expansion Scholarship Program Request Form.
3. For families with multiple children enrolled at St. Mary School, please complete a separate request form for each of your children.
4. Scan and email your completed EdChoice Expansion Request Form, along with a copy of your child's birth certificate, and a copy of a current utility bill, to Principal De Core at [email protected]. Please complete immediately. Take advantage of potential huge savings to your child(rens) education.

● If mailing your application to St. Mary School, please address your envelope to:
St. Mary School
Attn: Mrs. Lisa De Core, Principal
Re. Scholarship Information
265 Baker Street
Berea, Ohio 44107
If dropping off your request form/s and supporting documents at St. Mary School office, you may
do so at the following times:
● Monday - Friday between 8 am and 2 pm - Be sure to clearly mark the envelope to the attention of Mrs. De Core, Principal.
● Or you may drop your information off at the rectory office Monday - Friday between 9 am and 5 pm. Again, be sure to clearly mark the envelope to the attention of Mrs. Lisa Core, Principal.
There will be open, drop in, office hours to support our families during the application process.
Feel free to stop by the office during the following times for one-on-one assistance: Be sure to
bring all of the supporting documents to the support sessions.
Tuesday - August 1st between 9 am and 1 pm
Thursday - August 3rd between 3 pm and 6 pm
Tuesday - August 8th between 8 am and 12 pm
Thursday - August 10th between 3 pm and 6 pm
An in-person, scholarship parent support meeting is scheduled for:
Sunday - August 27th from 12 pm to 1 pm in Discovery Hall
A digital version of the meeting will also be available through the school website.
Information/link will be shared with all families as soon as possible.
Once we receive your completed EdChoice Scholarship Request Form, the office staff will
upload it and your supporting documents to the Ohio Department of Education for review. Again,
the Income Verification form with supporting documents must be mailed by parents to the
following address:
Ohio Department of Education
Scholarship Program Office
25 S. Front Street, Mail Stop 309
Columbus, Ohio 43215-4183


Thank you for your timely attention to this process as together we make your child's Catholic
education more affordable! Please email me at [email protected] with any questions or
stop by the drop in office hours noted above.
Peace & Blessings,
Mrs. Lisa De Core
Principal